Services
As a full-service Lightning Protection System company, Dominion Lightning Rod Co. brings our broad experience to each element of a project.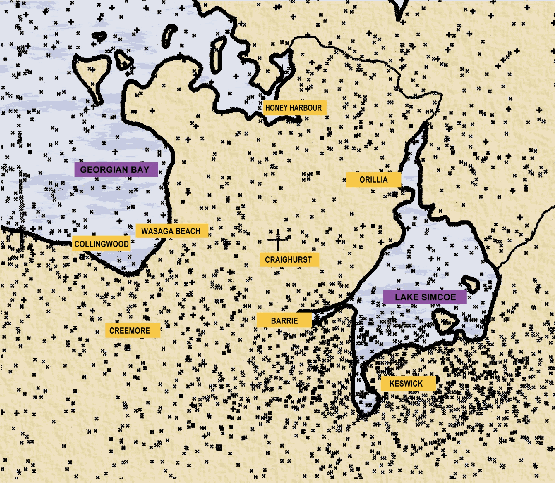 Risk Assessment
Dominion Lightning Rod Co. Ltd. is qualified to provide a formal Lightning Damage Risk Assessment based on industry standards as outlined in the CSA B72-20 and NFPA 780.  These technical Risk Assessments have been developed and refined to provide a mathematically-based evaluation and recommendation based on project-specific conditions.
The following factors are evaluated:
Occupant Safety: liability for the safety of occupants
Nature of building/structure and contents: susceptibility of the building, historical value, replacement value, contents (value, environmental impact, flammability, etc.)
Relative Exposure to Lightning: topographical elements and surrounding building density
Lightning flash density: frequency and intensity of lightning storms in the area
Indirect Losses: consequences of loss such as business interruption or disruption of services provided by the structure.
The assessment quantifies two factors: the lightning threat evaluation and the tolerable lightning frequency.  The lightning threat evaluation determines the average lightning strike frequency for the structure using:
Lightning ground flash density for the specific project location using environmental data
Equivalent collection area of the structure using the length, width, and height of the structure and can account for a structure with a complex footprint
The location of the structure including topography and other structures within the collection area
The tolerable lightning frequency determines the risk tolerance for the structure using:
A construction coefficient taking into account the structure's framework and components
A contents coefficient taking into account the value and combustibility of the contents
An occupancy coefficient taking into account the normal occupancy of the structure during peak lightning hours
A lightning consequence coefficient taking into account the requirement for continuity of service requirement and environmental impacts of a strike
Once the assessment is complete, a formal report is provided.
Risk Assessments assist architects and engineers in the early stages of projects in mitigating the dangers posed by lightning.