Services
As a full-service Lightning Protection System company, Dominion Lightning Rod Co. brings our broad experience to each element of a project.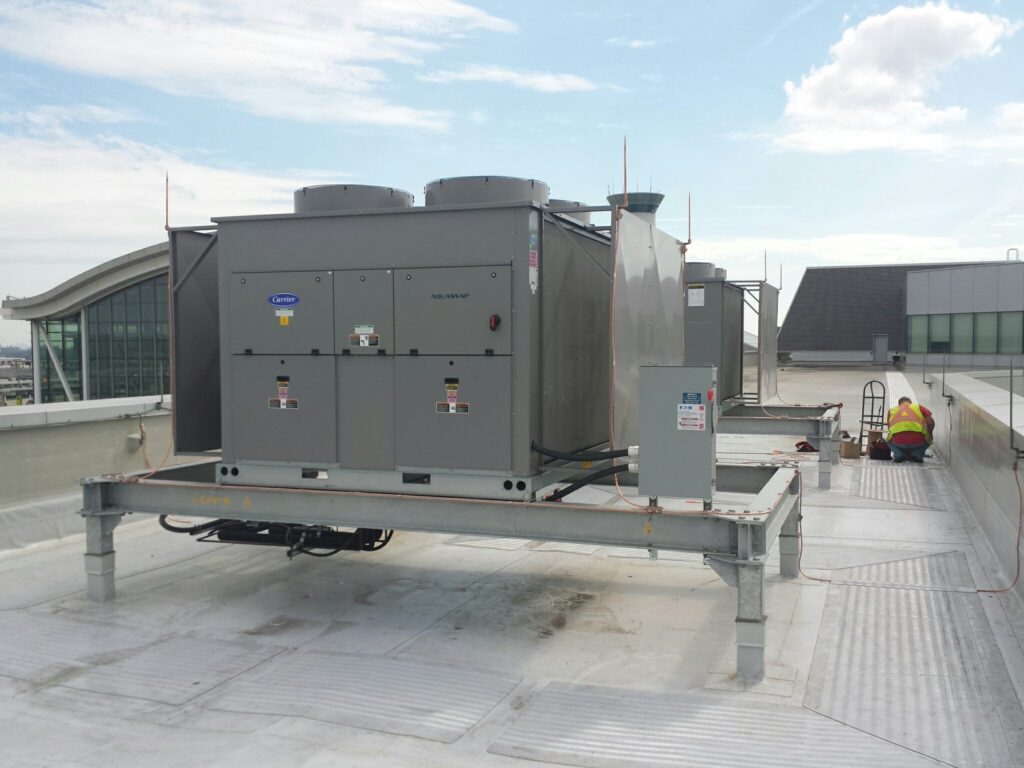 Commercial / Industrial Installation
Dominion Lightning Rod Co. Ltd. brings a wealth of experience to the installation of code-compliant Lightning Protection Systems across the broad spectrum of commercial and industrial applications.
Installation work is carried out by our employees, generally in crews of an experienced Foreman and at least one Installer/Technician.  Commercial vans, stocked with the necessary material and equipment, are deployed from our office/factory in Dundas to sites across Ontario and across Canada.  Installation crews have also worked internationally on a variety of Commercial projects in the Caribbean.
Installation crews efficiently use multiple methods and techniques in installing all aspects of the Lightning Protection System including air terminals, lightning conductors and grounding/bonding.  They are trained and experienced in:
Lightning Protection System codes and standards (CSA B72, NFPA 780, UL96A, LPI)
Familiar with roofing and building envelope materials
Working with utility locates
Safety equipment and training (Working at Heights, WHMIS, First Aid, Manlift Equipment)
Construction practices
Dominion Lightning Rod is committed to providing high-quality, professionally installed Lightning Protection Systems and supports our field installers with:
LPS system design and review services including submittals of shop drawings, maintenance manuals and certification of systems upon project completion
Full time Project Manager to liaise and coordinate projects with our customers
Familiarity with and experience in LEED projects
Ability to bring in supporting partners including engineers and subtrades as required to provide a turnkey LPS service
Safety procedures including safety equipment review, training, Job Safety Analysis/Job Hazard Analysis, etc.
Post project documentation including As-Built drawings, maintenance manuals, Certificates of Installation, etc.
On-going development programs including Health, Safety and Environmental Program, Quality Program, enrollment in third-party safety compliance programs, etc.