Services
As a full-service Lightning Protection System company, Dominion Lightning Rod Co. brings our broad experience to each element of a project.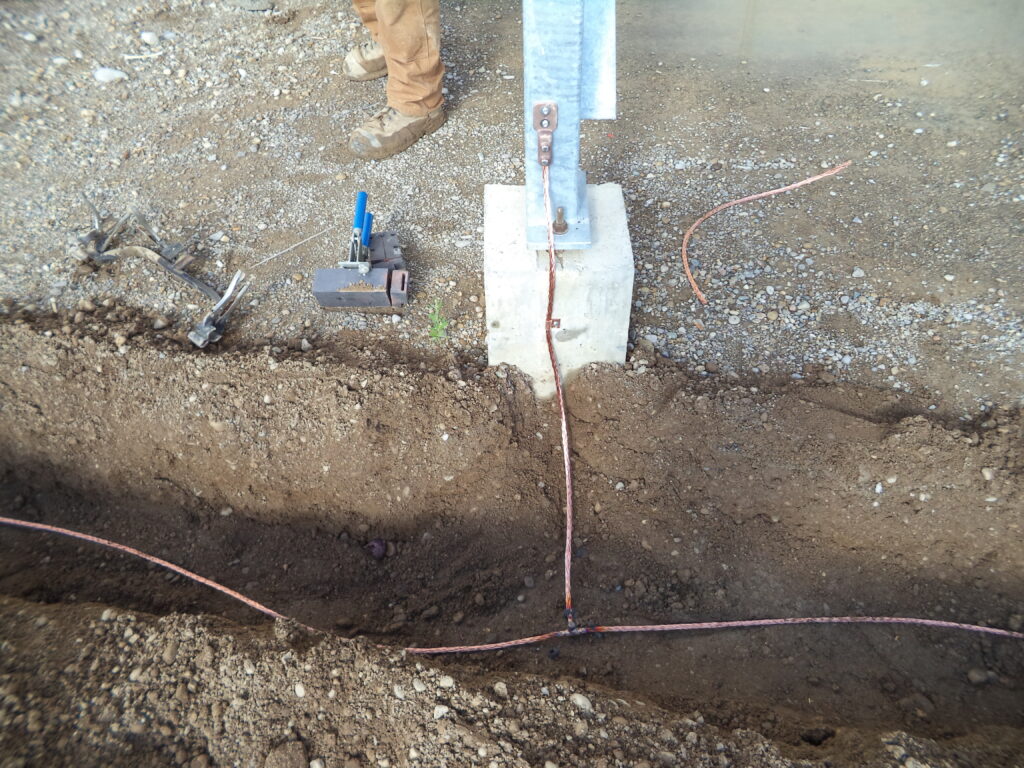 Grounding and Bonding
Grounding/energy dissipation is an essential element in a complete Lightning Protection System.   Dominion Lightning Rod Co. has the expertise and equipment to provide specialized grounding systems for static, electrical, and signal grounding as well as Lightning Protection.
Grounding systems may include the use of :
Ground plates
Ground mats
Ground cable/ground loops
Bonding conductors
Rock drilling
Use of ground enhancing compounds
Use of ground resistance testing equipment (Megohm meters)
We have provided grounding systems installation services to electrical contractors.