Services
As a full-service Lightning Protection System company, Dominion Lightning Rod Co. brings our broad experience to each element of a project.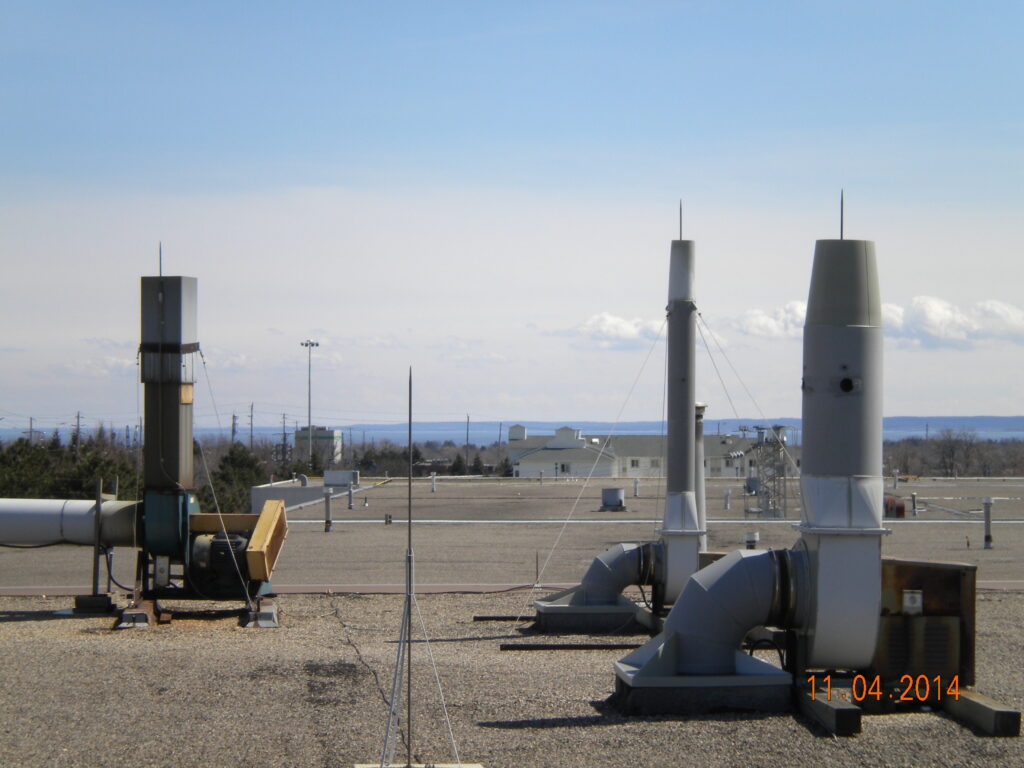 Maintenance, Modification, Upgrades & Repairs
Dominion Lightning Rod offers a Lightning Protection System maintenance, modification, and repair service.
A properly installed and certified Lightning Protection System will provide long-lasting protection to the building, but over time with additions, modifications, and upgrades to the building, repairs to the LPS may become necessary to ensure the integrity and effectiveness of the system.
Maintenance/Modification/Repair work is carried out by our highly trained service personnel, dispatched from our offices in Dundas.
The following are some common reasons that maintenance or repair may be required:
Additions or changes to rooftop equipment such as fans, air handling units, solar panels, telecommunication equipment, etc.
Roof-based building maintenance or repair such as window washing
Re-roofing or roofing repair
Excavating or landscaping that may damage the grounding system
Building additions
Extreme weather such as ice storms, hurricanes, and tornados
If your LPS system requires additions, modifications, maintenance, or repair, contact Dominion Lightning Rod to provide these services to ensure that your system is continuing to protect your building.