Services
As a full-service Lightning Protection System company, Dominion Lightning Rod Co. brings our broad experience to each element of a project.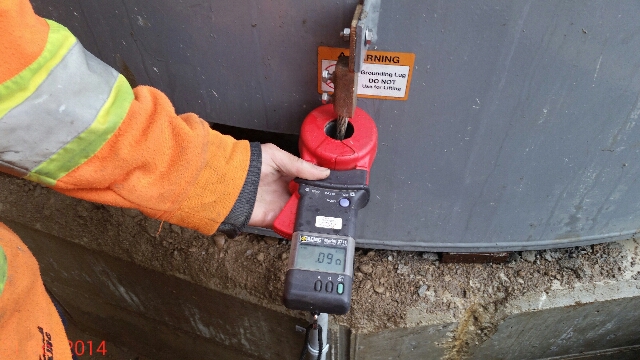 Inspection / Testing / Certification
Dominion Lightning Rod's expertise in the design and installation of Lightning Protection Systems uniquely enables us to provide Inspection and Certification services.
An inspection consists of:
Review of any documentation the owner/manager has for the existing Lightning Protection System
A site visit where we verify the condition of the existing LPS noting any defects with regard to:

Design/code compliance
Physical state of repair
System effectiveness – concealed elements of the system are tested for continuity using resistance testing instrumentation
Where accessible, resistance readings are taken to ensure the grounding system meets code requirements

The results are compiled in a written report by roof elevation/area detailing the findings and providing an analysis on the condition of the LPS. Recommendations and cost estimates for remedial work if required are included.
A certificate indicating that the complete system meets the applicable codes and standards is provided after all remedial work is complete.
If required, we can arrange for third party inspections for UL Master Label C or Lightning Protection Institute certification.
We recommend that Lightning Protection Systems be inspected every 3 years or when modifications are made to the building such as re-roofing, changes to roof-top equipment (HVAC units, chillers, fans, chimneys, vents, etc.), or additions.