Services
As a full-service Lightning Protection System company, Dominion Lightning Rod Co. brings our broad experience to each element of a project.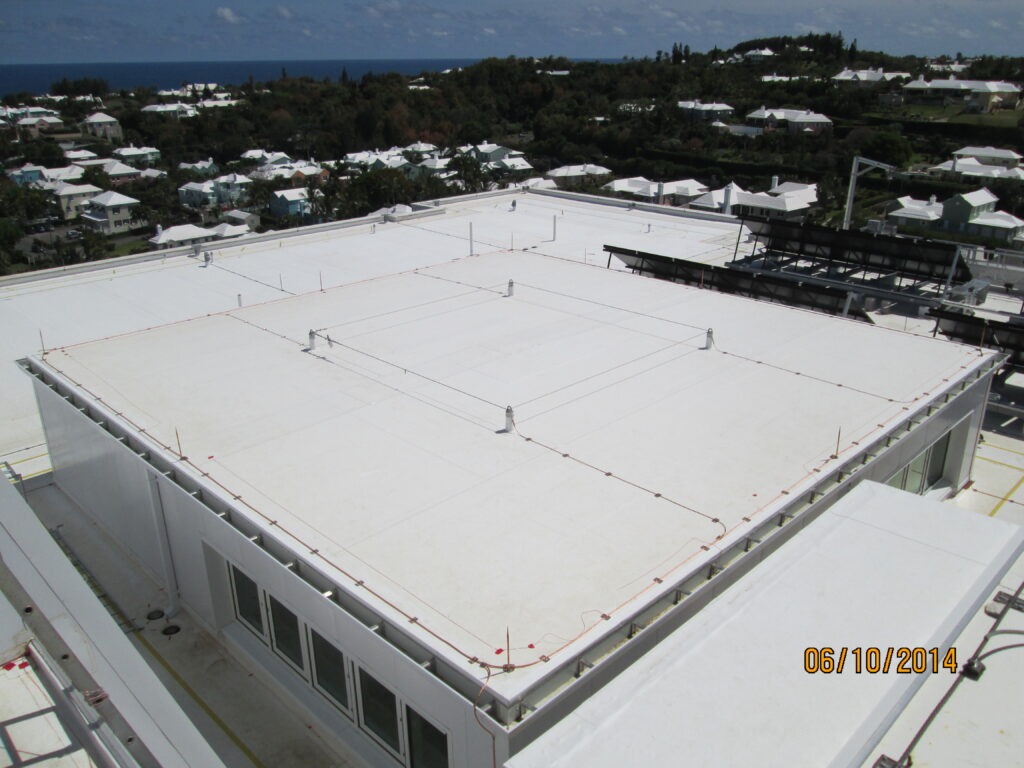 LPS Re-establishment for Re-Roofing
A Lightning Protection System professionally installed by Dominion Lightning Rod should provide protection to your building for the life of the building – much longer than the life of your roof. When you get your roof repaired or replaced, it is important to ensure that the Lightning Protection System is replaced securely and in accordance with LPS codes and standards to ensure that it continues to provide protection.
Dominion Lightning Rod can provide the following services in support of your re-roofing project:
Inspection of the existing LPS prior to removal to identify deficiencies or service work
Remove, tag and securely store rooftop portion of the LPS prior to demolition of existing roof
Re-install removed material following installation of the new roofing system
Ensure the rooftop portion is correctly attached to down-leads, inter-level risers and ground system
Repair/replace any missing or damaged parts
Re-certify the Lightning Protection System after the system has been re-installed correctly