Services
As a full-service Lightning Protection System company, Dominion Lightning Rod Co. brings our broad experience to each element of a project.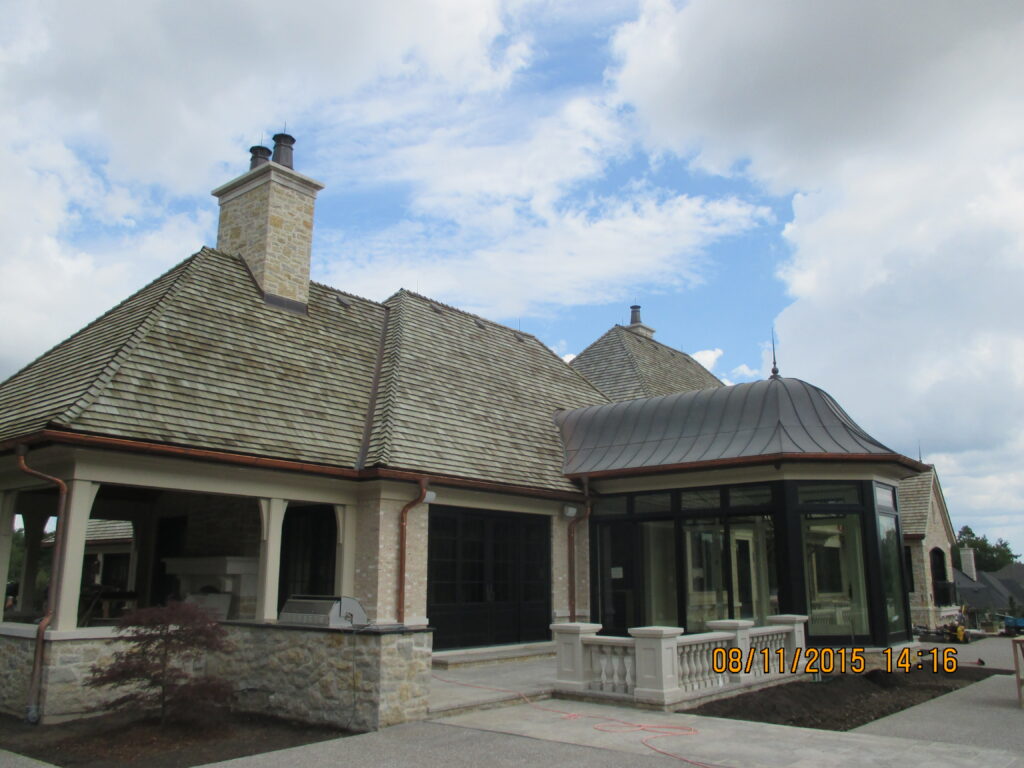 Residential / Agricultural / Cottage Installation
Dominion Lightning Rod are experts in installing Lightning Protection Systems on Residential applications since 1898.
Installation work is carried out by our employees, generally in crews of an experienced Foreman and at least one Installer/Technician.  Commercial vans, stocked with the necessary material and equipment, are deployed from our office/factory in Dundas to sites across Ontario.
Our crews install Lightning Protection Systems to meet the requirements of the CSA B72 code or NFPA 780 code. (CSA B72, NFPA 780, UL96A, LPI)
In consultation with the owner or owner's representative, each custom system is designed to meet the code requirements while maintaining the esthetics of the property.
Cables are coursed neatly along the roof edges, peaks, slopes and eaves, and the soffits and facia.  Down-conductors are coursed adjacent to rain water leaders to minimize visibility wherever possible.  Where options exist for the coursing of down-conductor cables, the owner / owner's representative is consulted prior to proceeding with the work.   Ground electrodes, specifically selected for the soil type and depth, are installed at down-conductor locations below finished grade.  Dominion provides all necessary equipment to do the work including ladders, man-lifts and safety equipment.
Upon completion, a Certificate of Installation is provided.