Company History
Dominion Lightning Rod Co. Ltd. was founded in 1898 by George Henry Cliff. He had come to Dundas several years earlier from Hespeler, where he worked for the Universal Lightning Rod Co. In Dundas he purchased an old 3-storey furniture factory on Queen Street that became the manufacturing shop and office for Dominion Lightning Rod.
Primarily a manufacturer of lightning protection equipment, Dominion sold material to agents and individual property owners, but also installed complete systems. Most applications in those days were on agricultural buildings such as barns and silos, sheds and houses. Other structures included churches, municipal buildings such as town halls, and industrial smokestacks.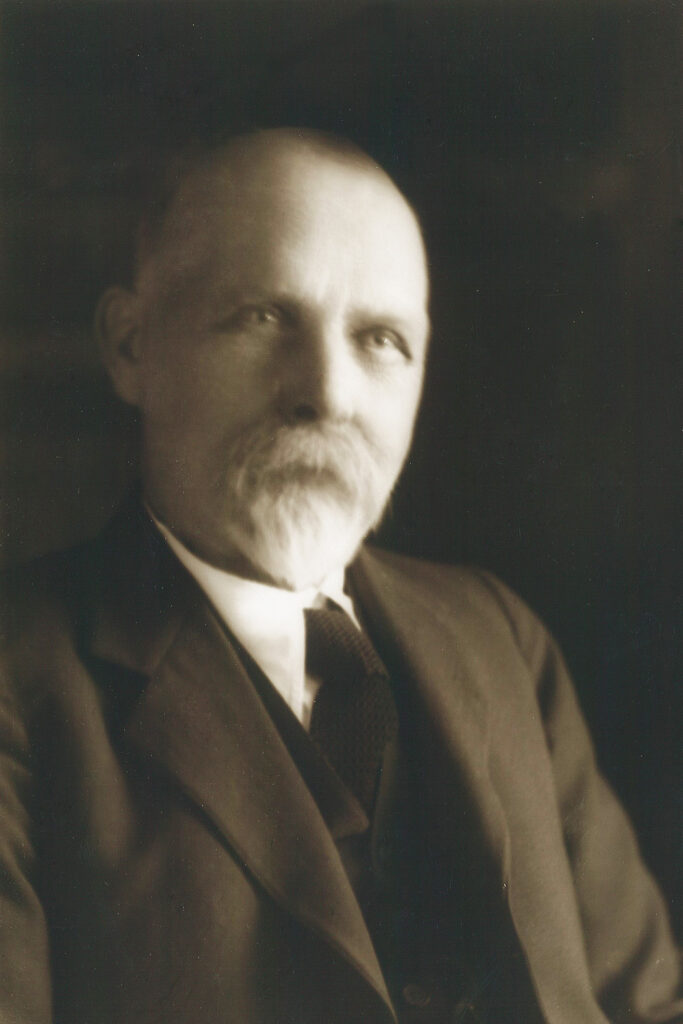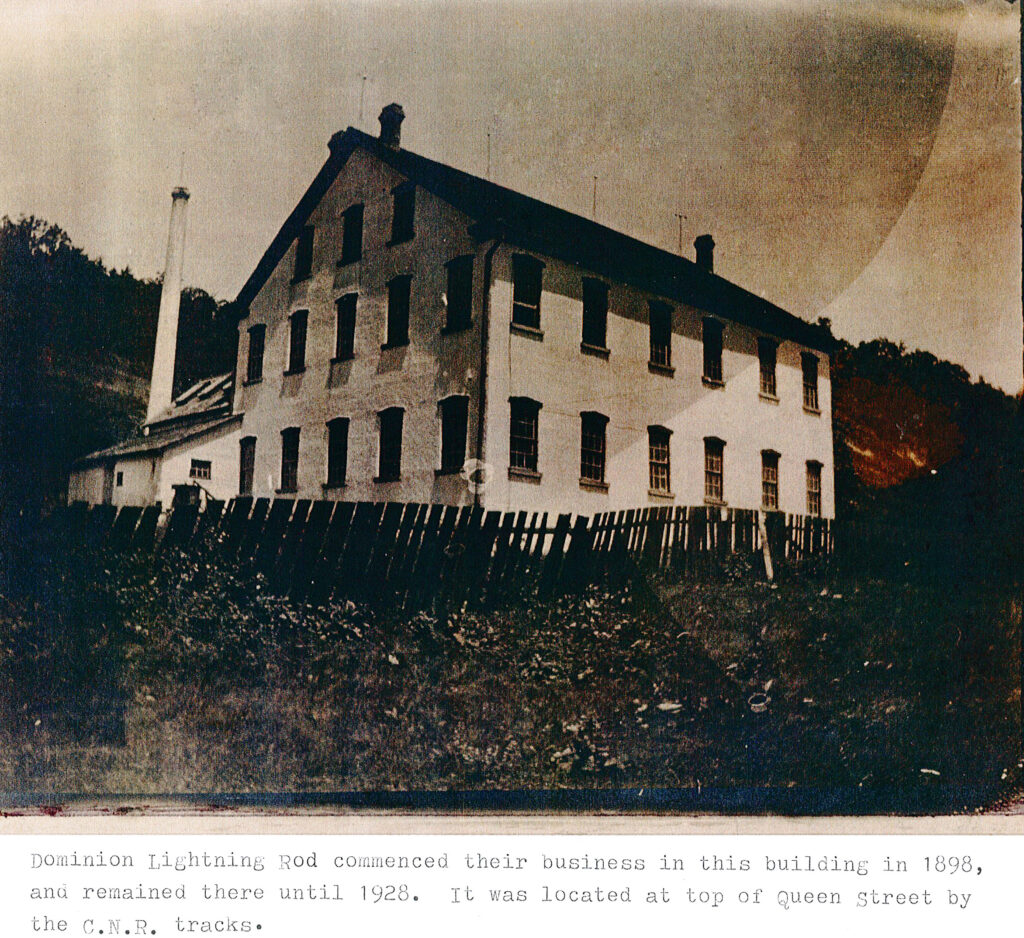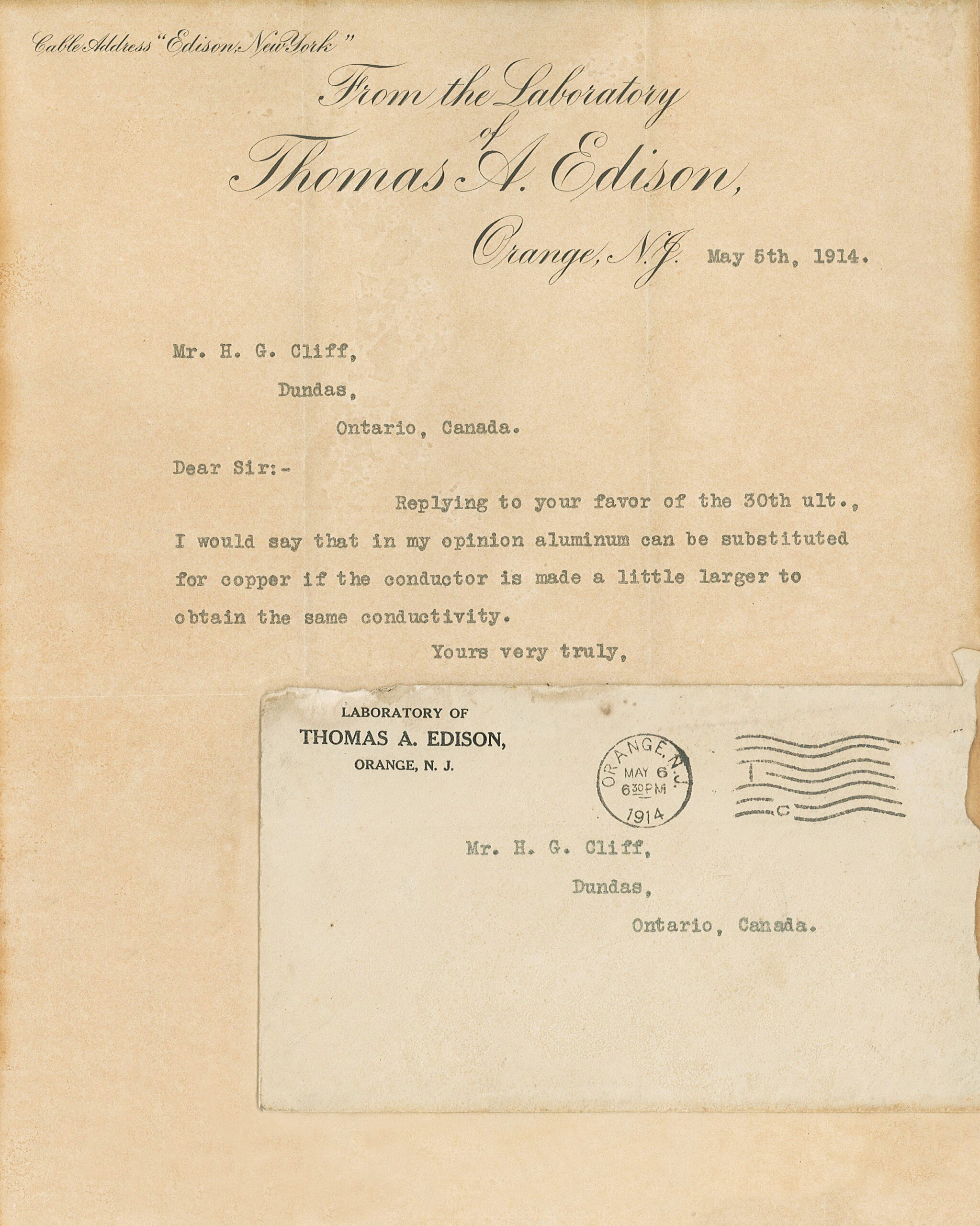 George Henry Cliff was an innovative manufacturer, designing and building his own machine to braid copper wire into copper lightning protection cable. He also felt that aluminum could be used instead of copper and wrote to Thomas Edison for his opinion. The reply from Edison's laboratory, dated 5 May 1914, states that "aluminum can be substituted for copper if the conductor is made a little larger to obtain the same conductivity."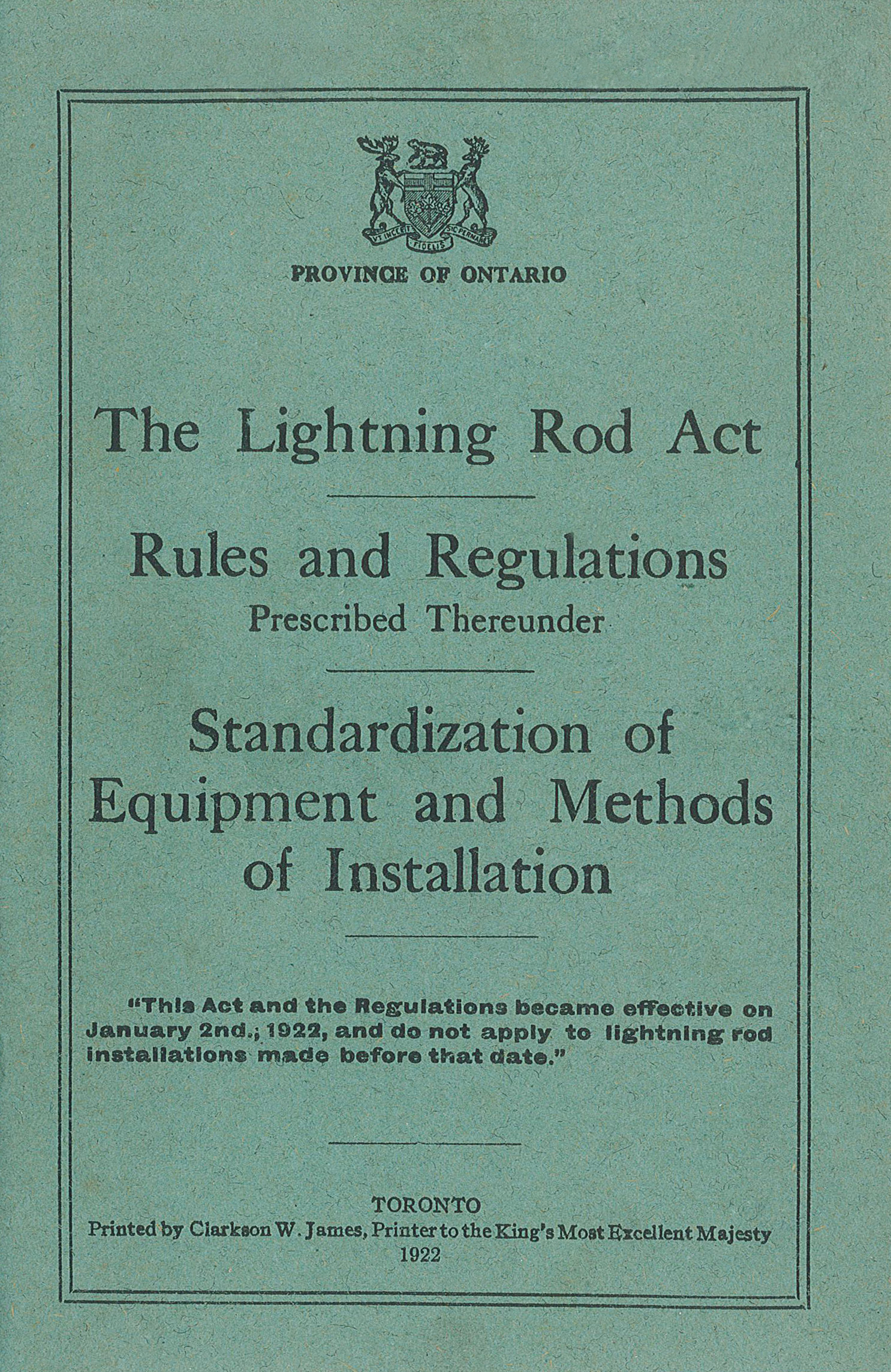 George Henry's son, George Percival (2nd Generation), was active in the business, but died in 1914 at the young age of 34 of tuberculosis. Two of George Percival's sons, Charles Sheldon (Ted) and David Percival (Bud), joined the company in 1920. During this time, Dominion was active in developing the Ontario Lightning Rods Act with the Ontario Fire Marshal's Office. Based on codes developed in England in 1882 and in the USA in 1904, the Ontario Lightning Rods Act provided procedures and a technical standard for the installation of Lightning Protection Systems. This was the first Lightning Protection Standard in Canada, it was enacted in 1922.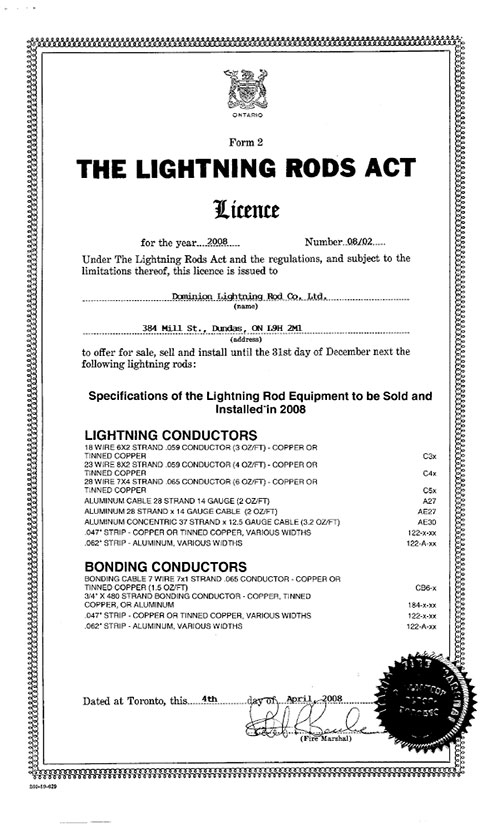 A primary license was issued to manufacturers and the materials used were listed and approved by the Fire Marshal's office. The Act gave the licensed manufacturer the right to license agents and installers as individuals to install their material, with the manufacturer being responsible for the agent's work adhering to the technical regulations.
The company relocated to a factory and office in the heart of Dundas on Main Street in 1928. There they again established the manufacturing of cable, lightning rods, and fittings and would install complete systems. They would also employ agents to sell and install equipment. George Henry Cliff remained active in the company until his death in 1938 at 88 years of age. He left the ownership of the company to his 2 surviving children, John Herbert (Herb) and Estelle Maud (2nd Generation) who were not involved in the operations of the company. By then, the day-to-day operations were handled by Ted and Bud. (3rd Generation)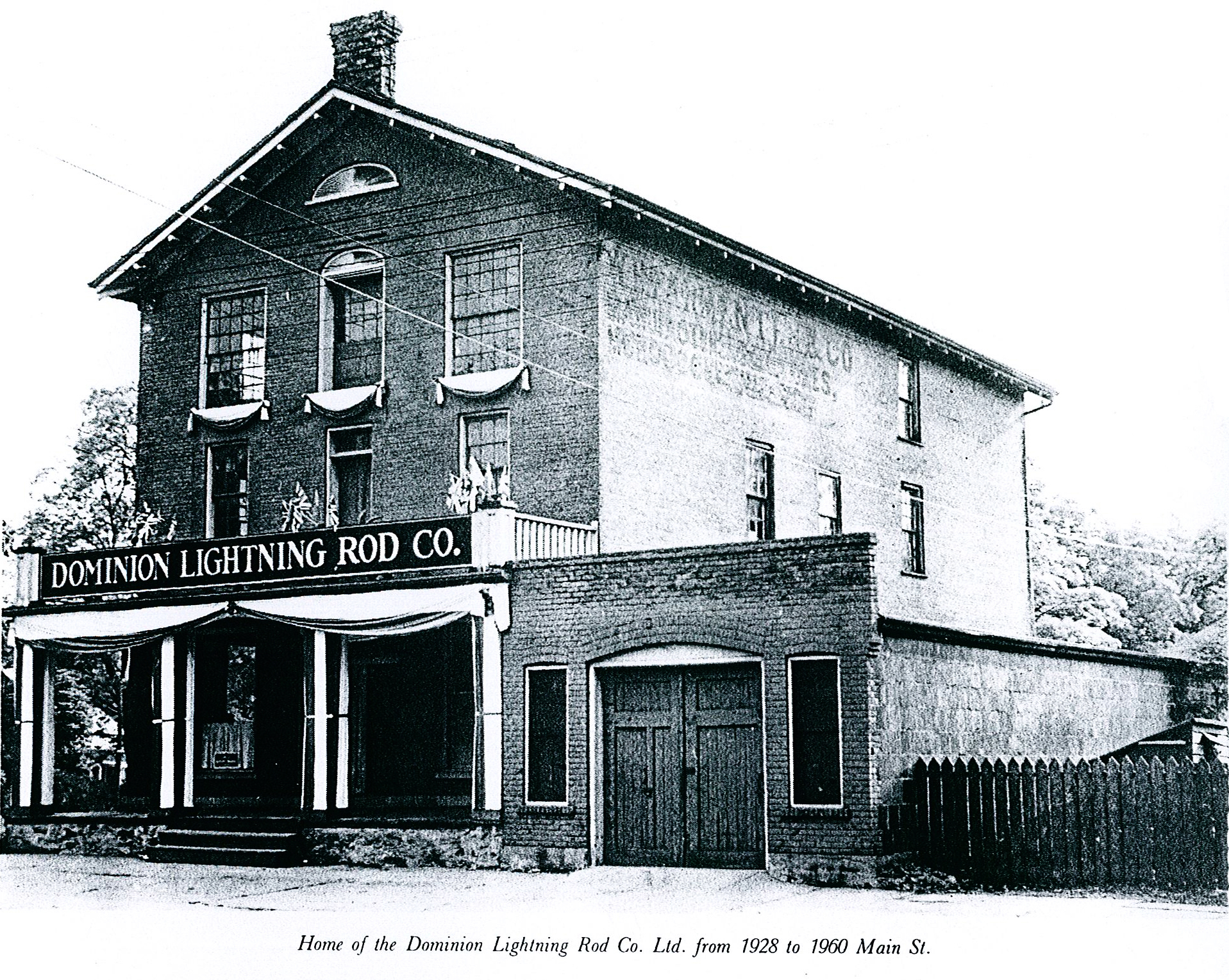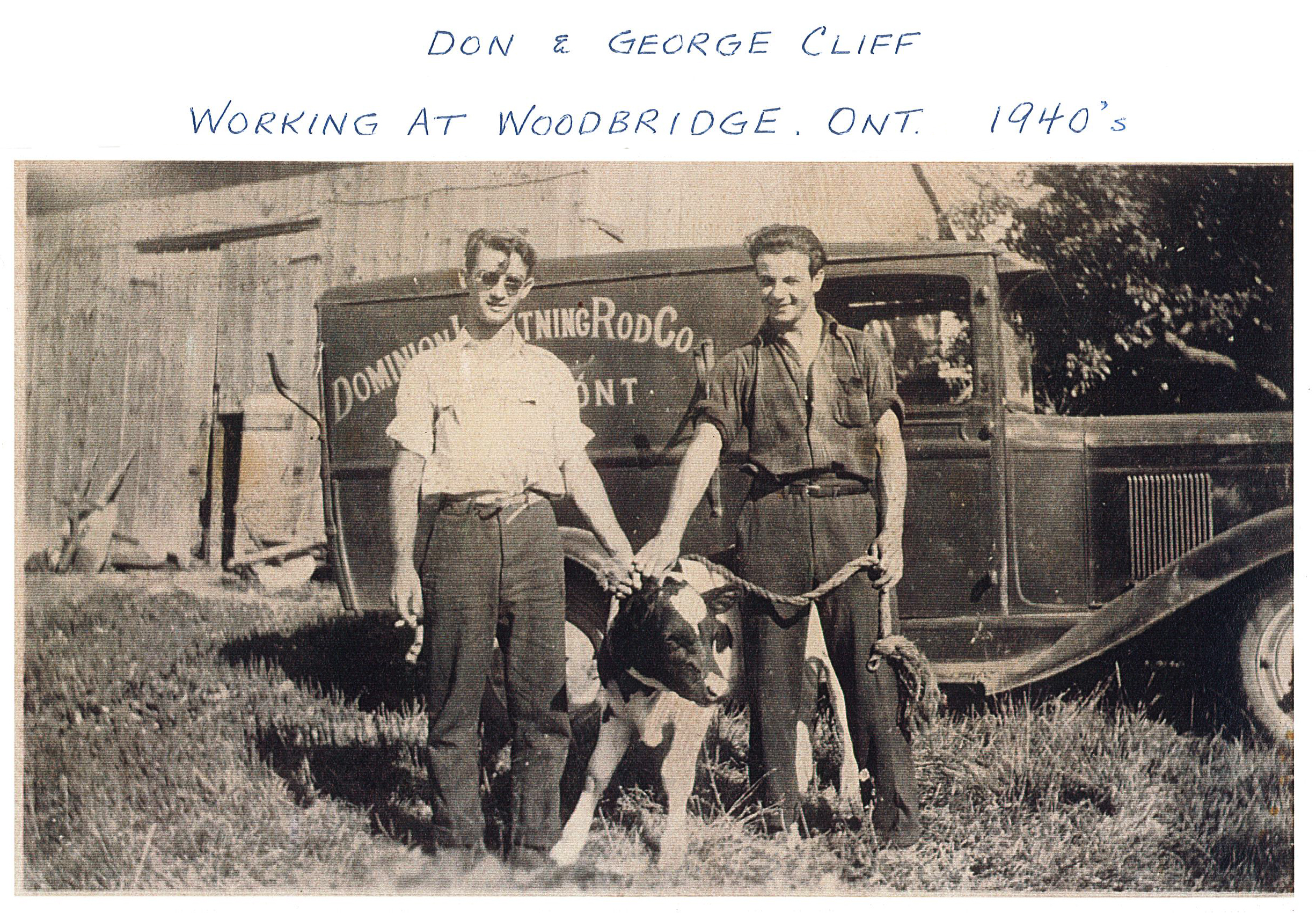 The war years of 1939 to 1945 saw many changes at Dominion. To help with the war effort, they made wire harnesses for tanks and trucks and provided Lightning Protection Systems at ammunition depots, airfields, and other government sites.
In addition to a full time installation crew, Ted's son George (who would later take over the manufacturing side of the business), and Bud's son Don, who went on to a career at Ontario Hydro were hired in the summer to install systems.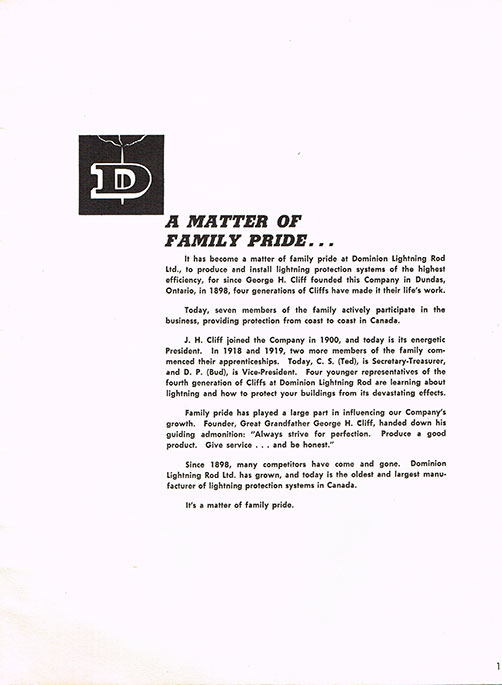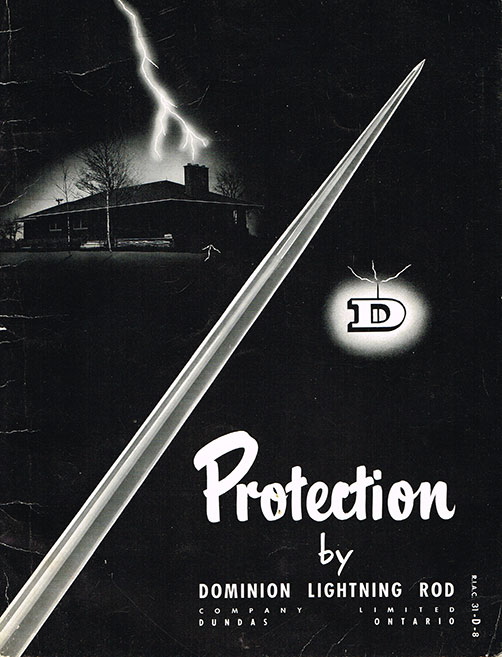 Following the war there was a building boom in Canada. While residential and rural applications continued, smokestacks and tall buildings became increasingly part of Dominion's business. Bud Cliff continued to recruited agents across Canada and was active with the Canadian Standards Association in the ongoing development of their lightning protection code. He also published our first comprehensive product catalog.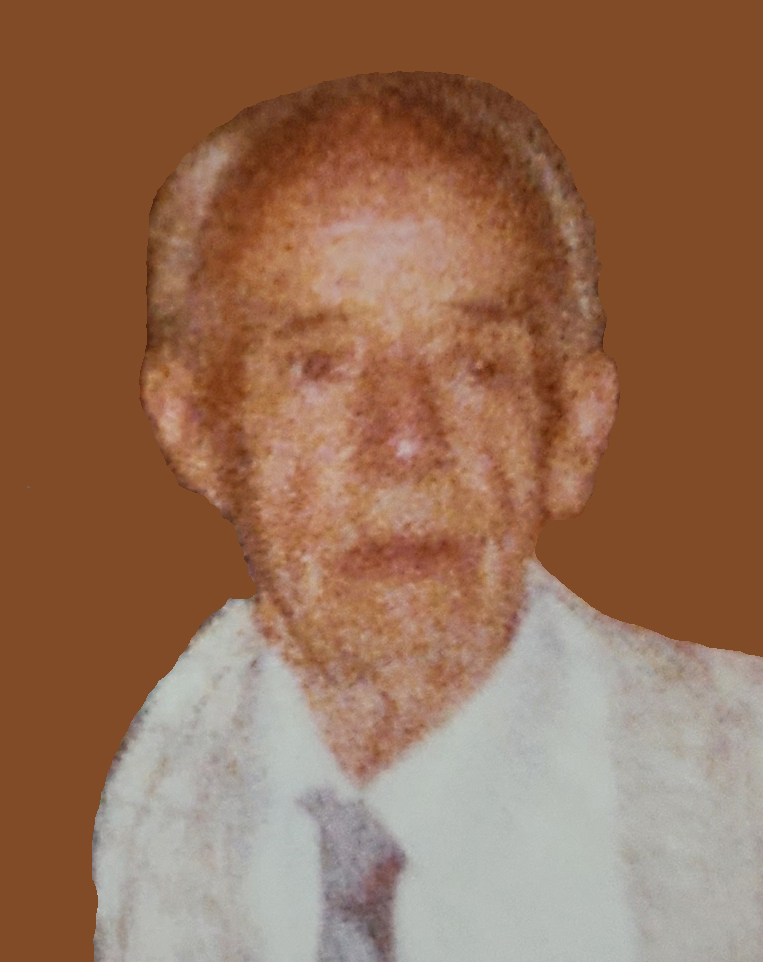 Ted Cliff was the general manager and oversaw the manufacturing and administrative side of the business. Ted's 3 sons, George, Jake, and Teddy, had joined the company and worked primarily in the shop, while Bud's son Bill, took on sales, design and estimating duties for installations. George became an expert in Lightning Protection for industrial Smoke Stacks and Dominion would design, and manufacture specialty material to sell to chimney contractors for this application which represented a large portion of the company's business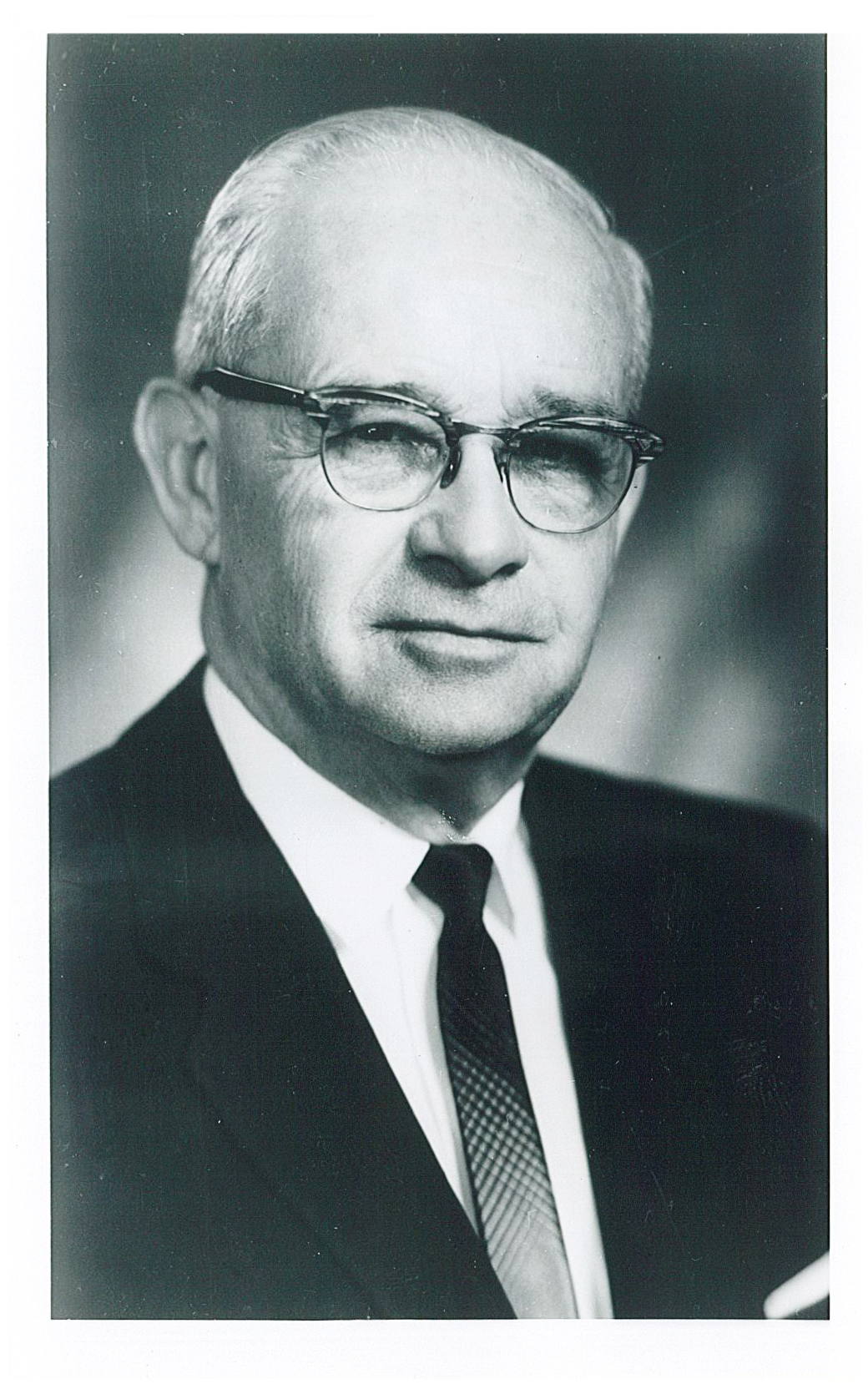 While Bud Cliff continued to be the President and CEO of the company, he became very active in the wider community, serving as Warden, Reeve and later Mayor of Dundas. As mayor, he served as a board member on the Dundas Public Utilities Commission (PUC), Bud eventually served as Chairman of the Ontario Municipal Electrical Association (OMEA). His work was recognized by then-Premier John Robarts, who appointed Bud First Vice Chairman of Ontario Hydro.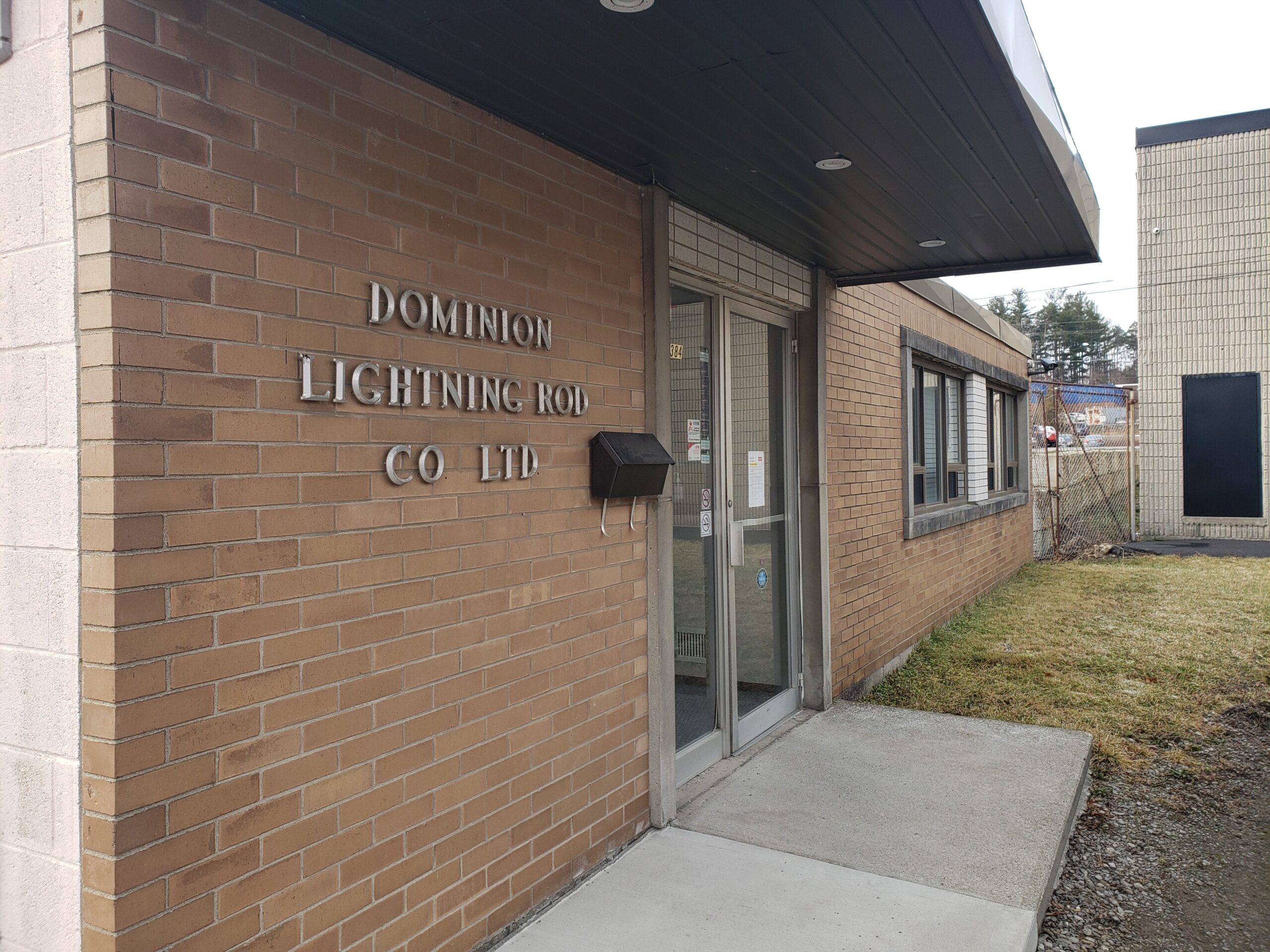 By 1960, Dominion had outgrown their facilities on Main St. and moved into a new custom-built building in a small industrial park in the west end of Dundas where we still are today.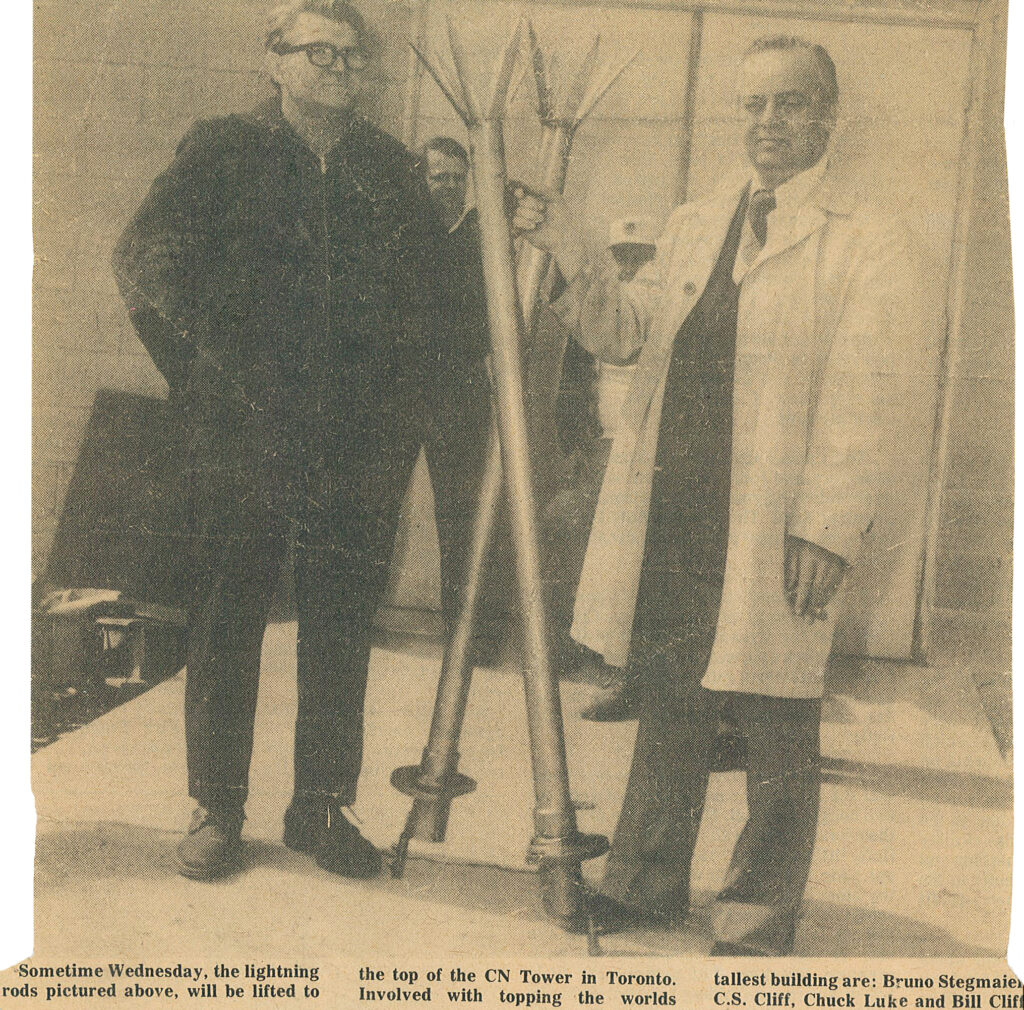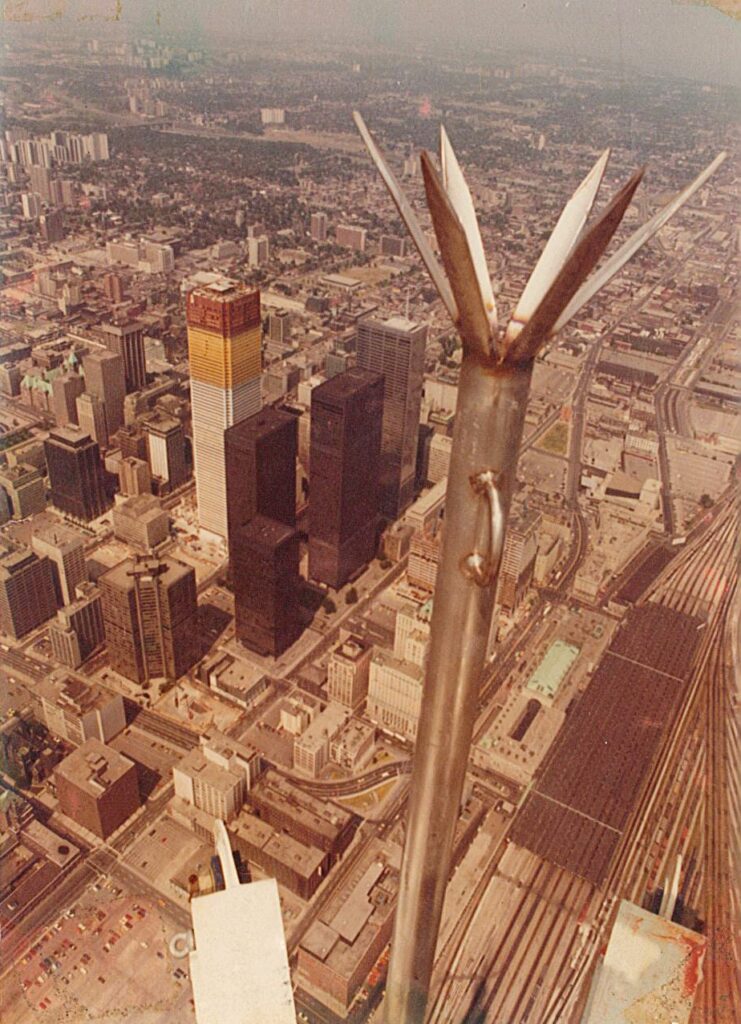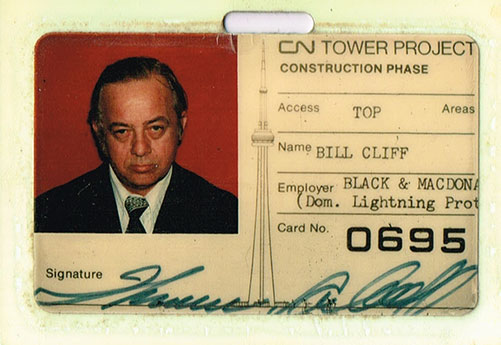 Bud's younger son Bill (4th Generation) took on more of the marketing and sales activities with the company and proved his abilities as an innovator in Lightning Protection. Working with architects and engineers, Bill's design work set the standard for applying lightning protection systems to the modern high-rise skyscrapers that were beginning to appear on Canadian horizons. Under his leadership, Dominion Lightning Rod Co. was proud to design, supply and install the Lightning Protection System for the CN tower.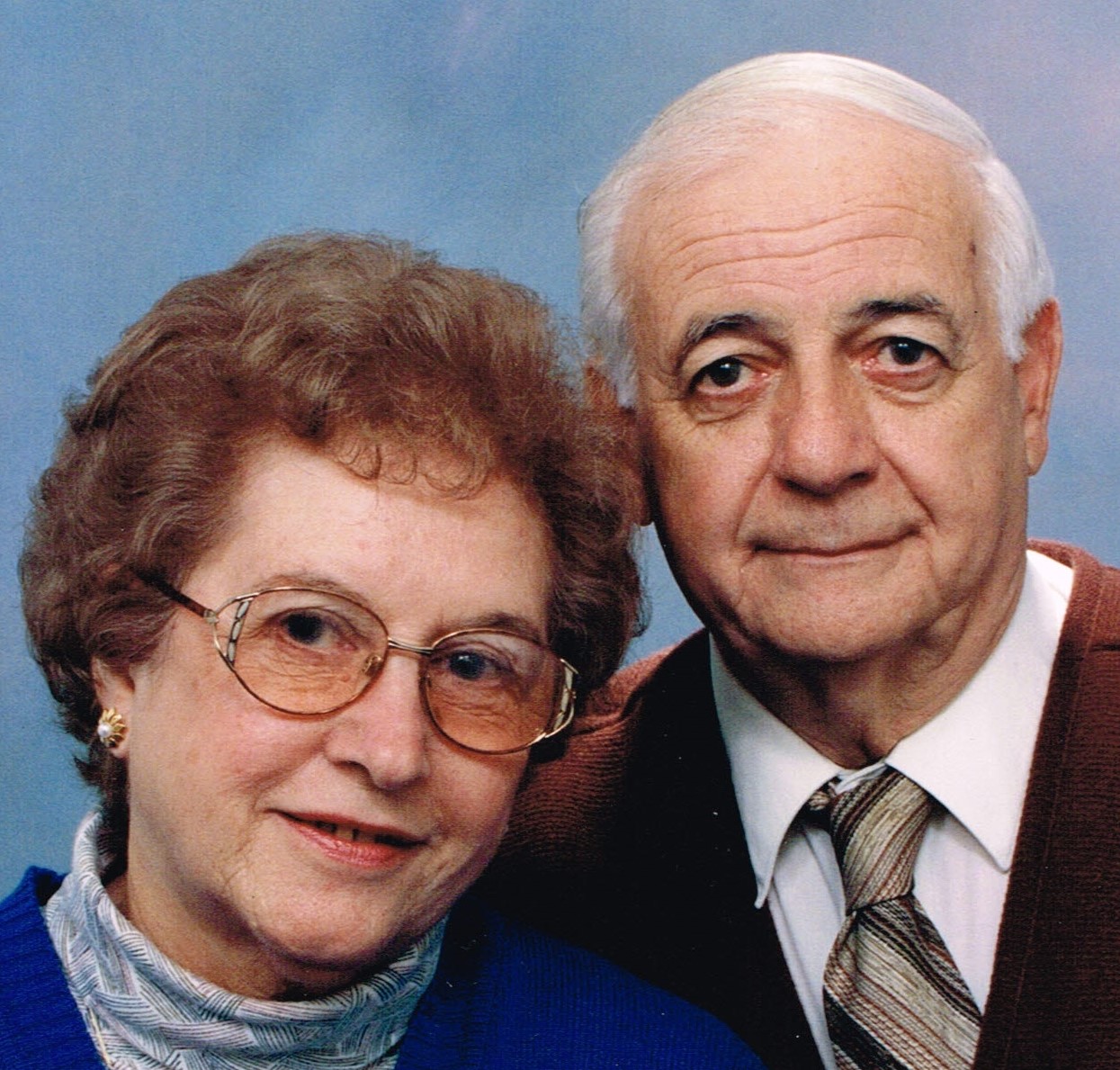 Upon Ted's retirement 1968, his son and long-time employee, George Cliff (4th Generation) took over the manufacturing and administrative side of the business and became General Manager. Georges wife Marg did the bookkeeping and administration. The more complex commercial buildings gave rise to the need for more installation staff with greater technical knowledge.
George and Bill hired Terry Zuliniak, and George's son Ron (5th Generation) Both became foremen and headed the installation crews for Dominion through the next 40 years. Ron was trained by his uncle Jake, to manufacture all the lightning cable. George and Bill oversaw the growth and development of the company.
For several years after Bill's untimely death in 1978, George ran the company with Terry Zuliniak taking on Sales and Marketing in addition to his senior installation role. By then, Terry was an expert in LPS, a highly skilled installer and very respected for his ability to assist consultants in designing LPS systems for many applications.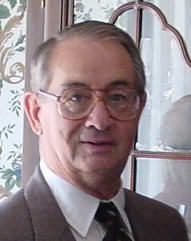 Finally, needing some additional resources in sales and marketing, Bud's elder son, Don (4th Generation) came back to the company in 1985 for a few years following his retirement from Ontario Hydro.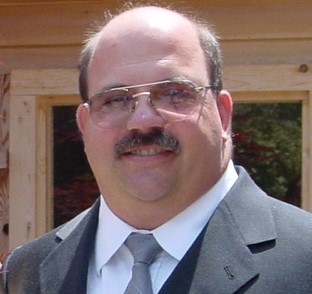 In 1989, Don's son, David James, (5th Generation) at age 32 came to the company as a designer/estimator, and shortly thereafter, President and CEO. Prior to coming to the family business, David graduated from Mohawk College as an Energy System Technologist and worked as a consultant in Alberta and in contracting in Ottawa in the high technology business (industrial/commercial control and energy management systems). His experience brought a fresh perspective to the company with his background in consulting, construction, and modern business practices including the use of computers to streamline the management of the company. David became General Manager after George's retirement in 1992.
This coincided with the explosion in the use of sophisticated electronics and computer technology in industrial and commercial enterprises that are highly susceptible to lightning surges. Cellular telecommunication networks, hospitals, airports, banks, data centers, co-generation power plants and highly automated industrial processing plants, and a wide variety of other applications now required lightning protection systems more than ever. David has led the way in providing Lightning Protection Systems that meet the needs of these applications. David also had chaired the CSA Technical Committee for Lightning Protection Systems for over 15 years and is currently the Vice Chair of that committee.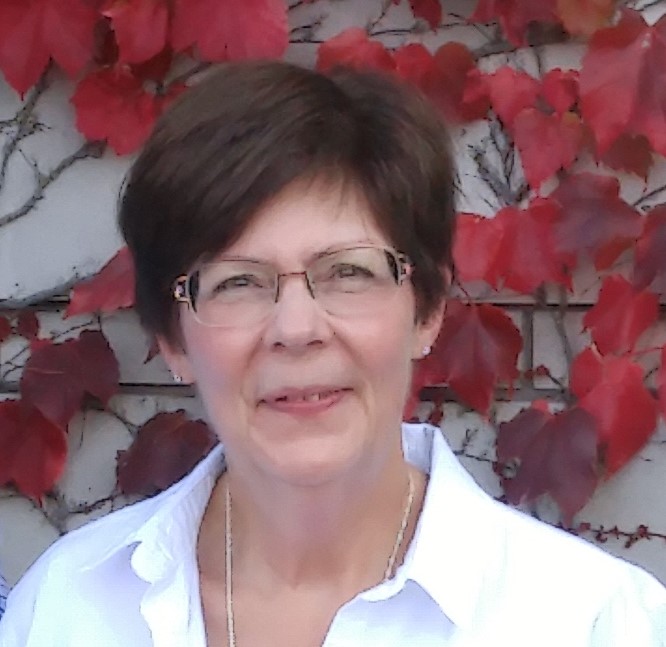 David's wife Patricia joined the company as Administrative Manager in 2007. Her previous experience as a technical writer enabled the development and implementation of Safety and Quality programs. Pat's previous experience with commercial tenders for large multi-national engineering company enabled Dominion to take on large complex projects.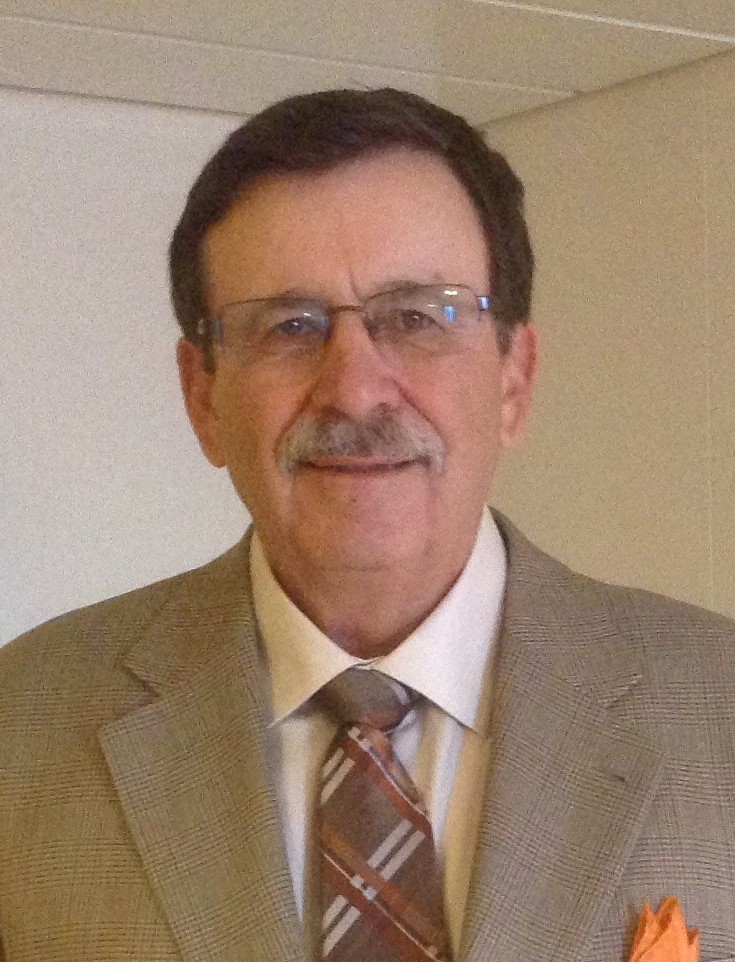 Terry Zuliniak's extensive installation experience was brought to bear in his new role as our Project Manager in 2005, enabling the company to take on more varied and technically complex projects. Terry's son, Bob Zuliniak joined the company as an installer in 1992.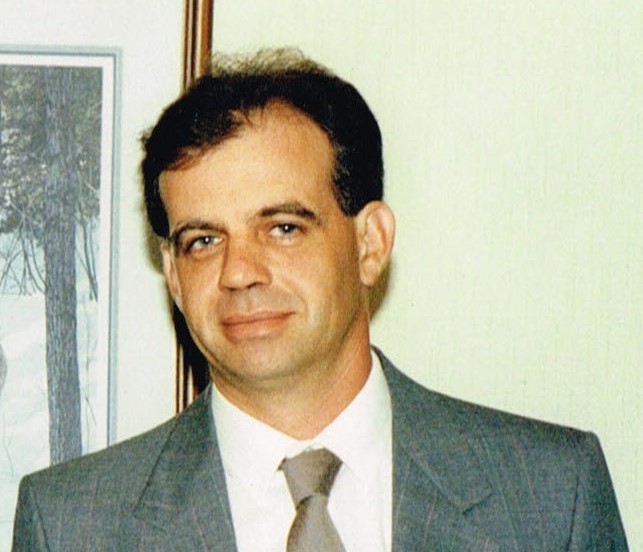 George's son Ron Cliff (5th generation) streamlined our cable manufacturing process and assisted in developing several new products. Ron also was our senior installer.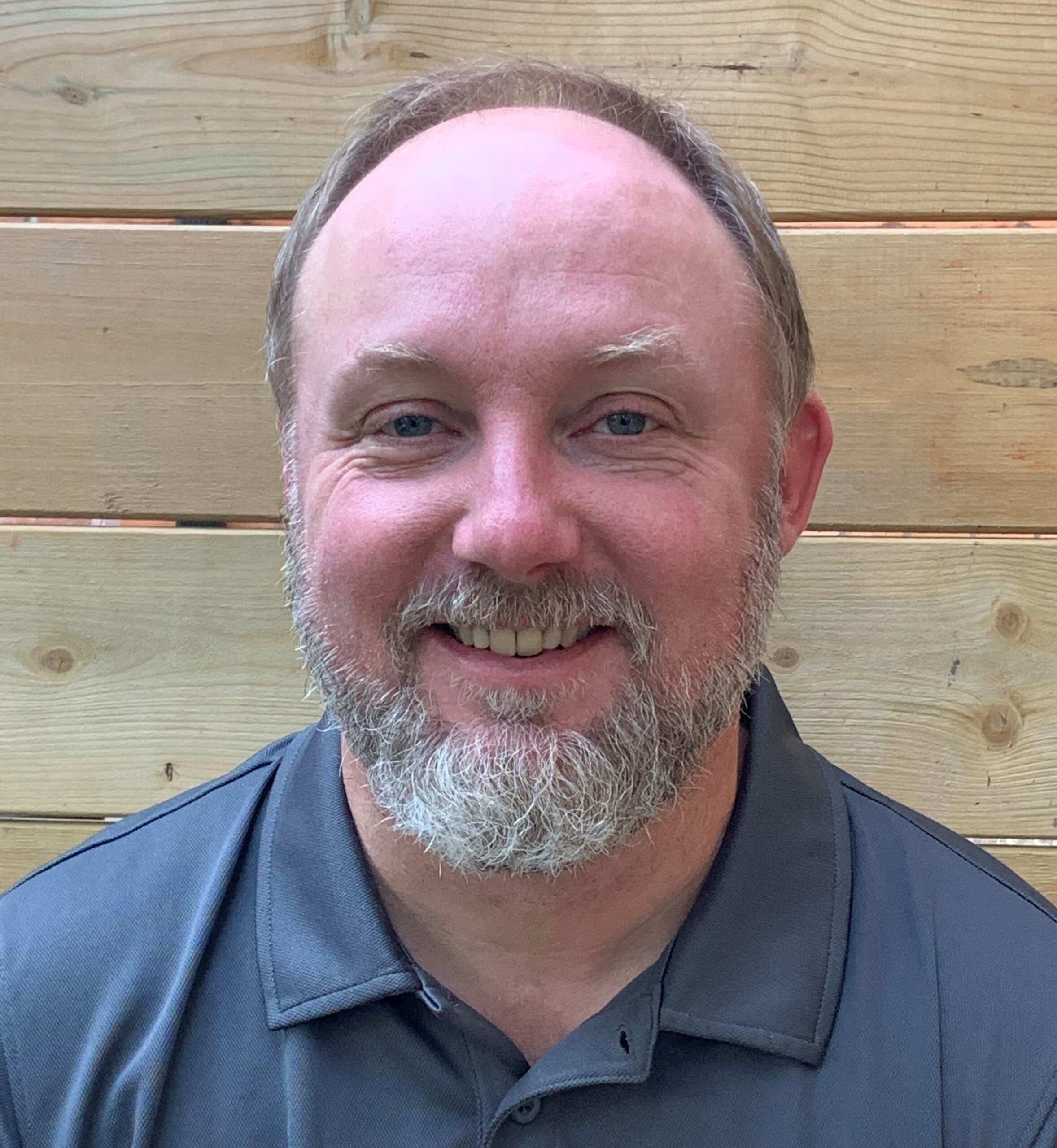 Upon Terry Zuliniak's retirement in 2013, Alan Witte joined our staff as Project Manager with a background in diverse niche construction project management. Upon his departure in 2021 Jay Patterson joined our team as Project Manager with a project management background in industrial, commercial, institutional, and residential construction. He has experience in speciality and unique restoration project as well as expertise in operational flow and construction site management.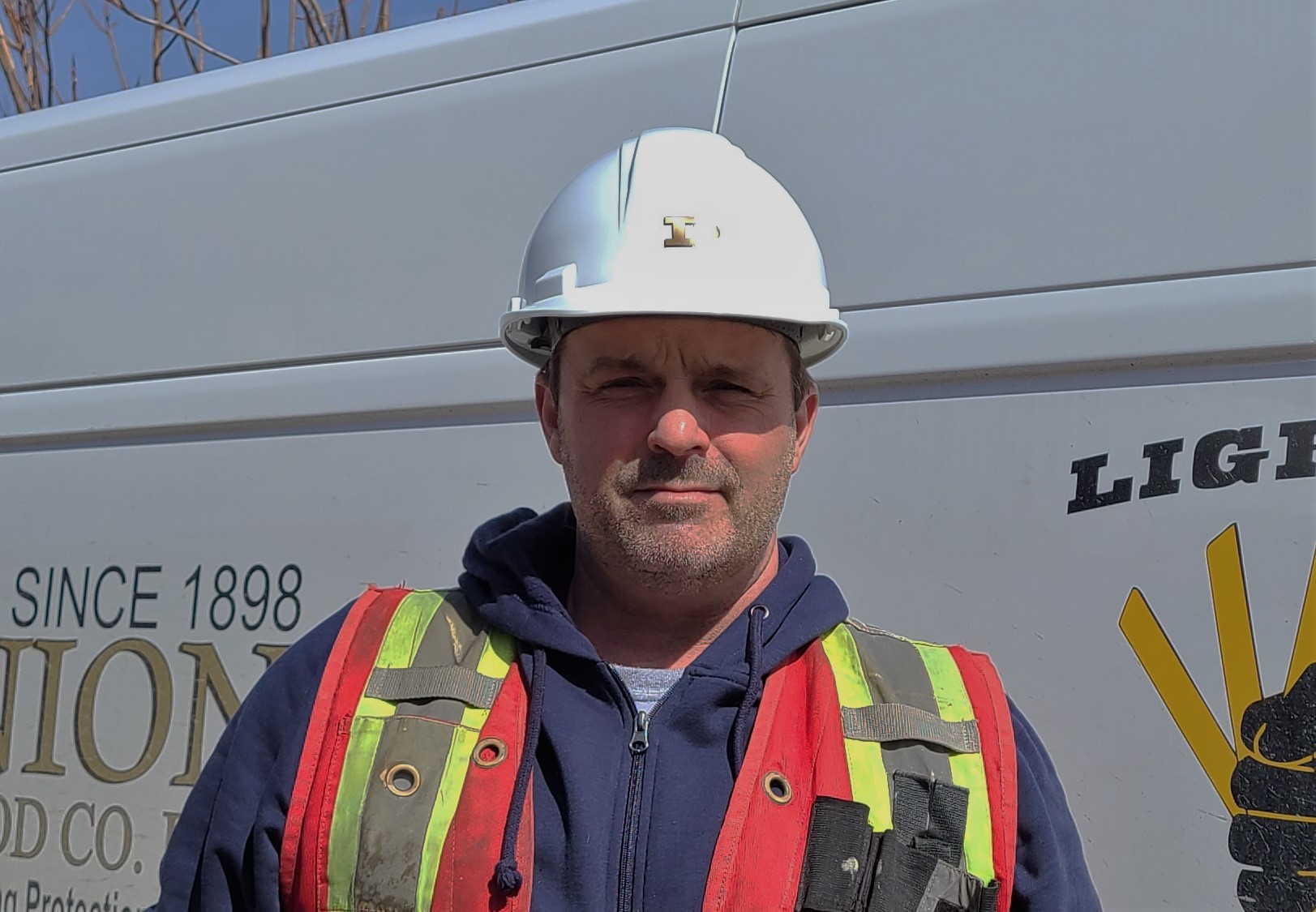 Bob Zuliniak, became our Senior installer in 2013 after Terry's retirement. Over the years, Bob has overseen many complex projects, with roles as site superintendent in addition to his foreman activities. In 2018, Bob assumed the role of Construction Superintendent, sharing his expertise with our other foremen and installers and providing field training to new installers.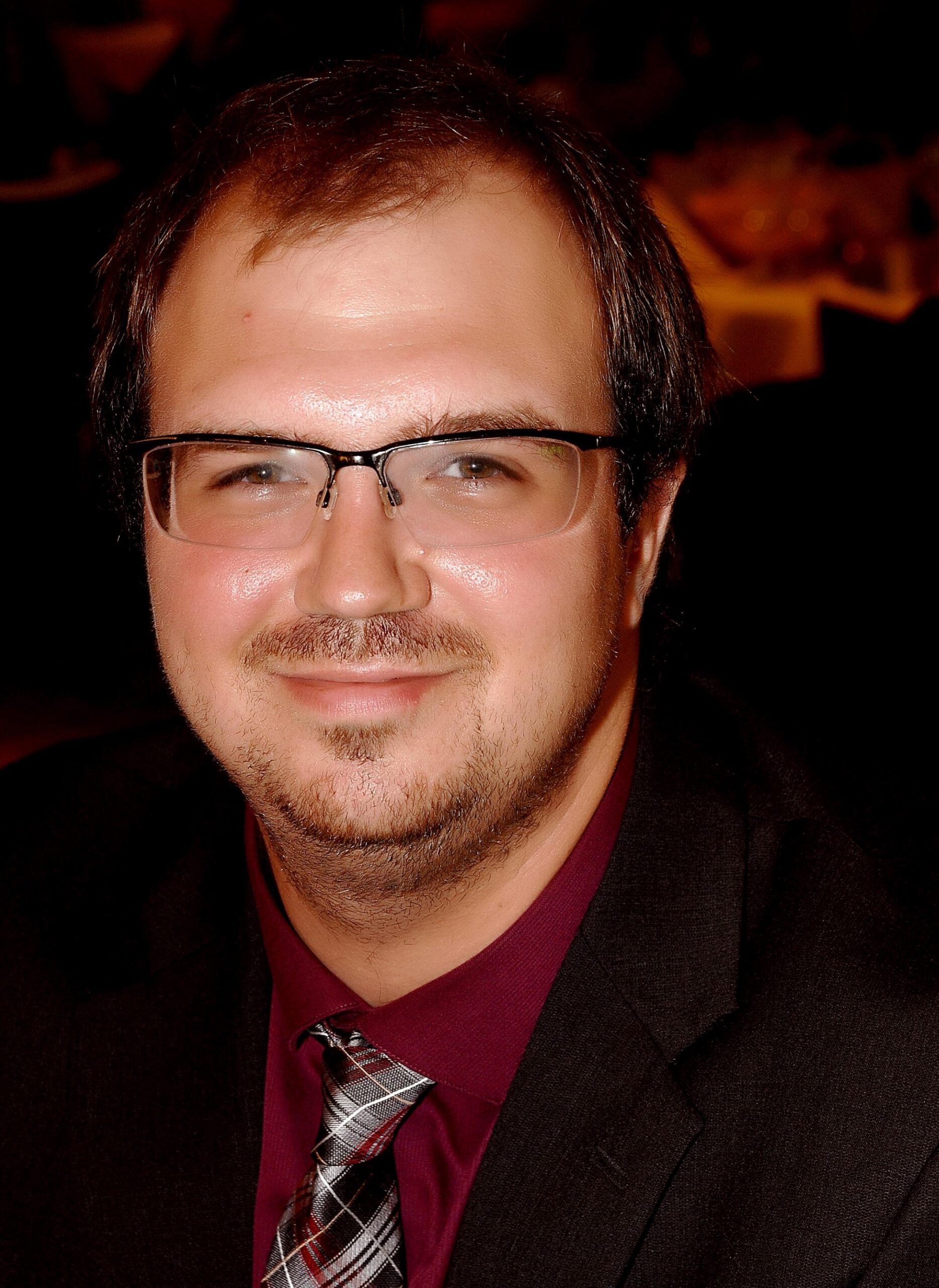 As the torch is being passed to the next generation, David's son Rob Cliff (6th generation) is a graduate of the Construction Engineering Technology course at Niagara College and has achieved his C.E.T. and P.Q.S. designations. He brings his construction estimating experience to his role in Design, Estimating and Sales.
While Dominion Lightning Rod is proudly rooted in the past, we operate in the present and are poised for the future.