Grounding / Energy Dissipation
Grounding Components are used to dissipate lightning energy safely into the earth. Soil Resistivity and depth are key factors in the selection of grounding components. Supporting components including inspection pits allow grounding system to be tested. Enhancement compounds create lower resistance by increasing contact between grounding components and native soil.
---
Dom # GR-CCS-3/4-10 Copper Coated Steel Ground Rod

Description
Steel rod with 10mils (254 µm) of 99 % pure copper electrolytically bonded to the rod for lower resistivity with native soils
Steel core has high carbon content for superior strength
Application
To be driven into soil with low to medium resistivity and depth of 8 ft or more.
Dimensions
¾" x 10 ft (19 mm x 3100 mm)
Weight
12.61 lbs (5.72 kg)
Certifications
UL 467
CSA 46866
---
Dom # GC-3/4UL-(Opt 1) Cast Dual Bolt Heavy Duty Ground Rod Clamp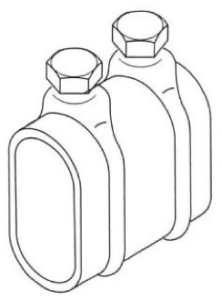 Description
Heavy Duty cast bronze clamp with 2@ 3/8" Stainless Steel Bolts
2 inches of contact
Application
Connecting ¾ in (19 mm) Rods in direct contact with lightning cable.
Most commonly used with ¾" Ground Rods
Dimensions
2" x 1-5/8" ( 51 mm x 41.3mm) Options
Weight
9oz (255 g)
---
Dom # PIT-03 Heavy Duty Ground Well Inspection Pit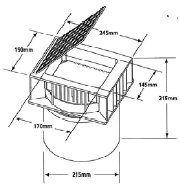 Description
Strong Durable construction compliant with BS5834 part 2 loading requirements for pavement.
Withstands over 5 tonnes of pressure
Suitable for both paving and hot tar applications
Lockable lid only opened with security key
Large working aperture 5.8"x 7.5" (147mm x 192 mm)
Application
Used to provide access to ground rods / cable or plates below grade for visual inspection and testing of the grounding system.
Dimensions
9.65" x 7.5" x 5.7" (245mm x 190mm x 145mm)
Weight
2.65 lbs (1.2 kg)
---
Dom # GP 24×10-(Opt1)-(Opt2) Grounding Plate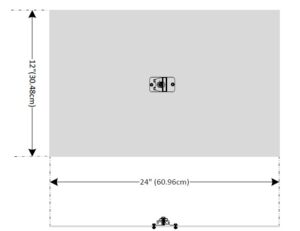 Product
Copper Ground Plate with Bonding Plate connector for grounding cable.
Meets requirements for LPS Codes in North America
Provides 2 sq ft of contact area with soil.
Part #
To be buried in soil using ground enhancing compound to provide high contact area between plate and native soil.
Where soil depth does not permit use of ground rods.
Dimensions
12" x 24" x 1/16" (305mm x 610mm x 1.59mm)
Options
Opt 1 – Material Copper (C) Stainless Steel (SS)
Opt 2 – Number of Bonding Plates ( 1) (2)
Weight
6.61 lbs (3.0 kg)
---
Grounding Cables
Copper / Tin Plated copper are also used as ground electrodes to provide energy dissipation and equipotential bonding at or below grade ( Aluminum cables may not be used in the ground ). These may take the form of radial cables, grounding loops / counterpoise cables that surround the protected structure and interconnect other ground electrodes such as rods and plates.    Lightning protection codes specify their use based upon the Class of system provided.   Grounding cables must be UL96 listed and labelled for code compliance.
Reference the Class I and Class II Lightning Conductors for complete description of Cables suitable for grounding
---
Grounding Enhancement Compounds
Ground Enhancement Compounds are used to increase the efficiency of ground electrodes (lower the measured resistance / impedance) when the native soil they are in contact with has a high resistivity. This is common when:
ground electrodes are in shallow sandy soil that can become dry
ground electrodes are on or close to bedrock,
when the soil that was disturbed in the installation of the electrode does not make good contact with the electrode when backfilled.
---
Dom # GECC – Conductive Concrete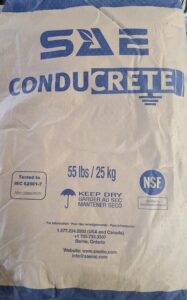 Description
Ground Resistance enhancing Compound in powder cement form.
Surrounds ground electrode and forms a larger low impedance ground electrode high a high surface area in intimate contact with the native soil
Very low resistivity 3.06 ohm-cm.
High compressive strength and low shrinkage
Neutral environmental impact.
Reduces electrolytic corrosion of ground electrodes.
Constantly absorbing water from surrounding soil for enhanced efficiency over time
Does not leach into the environment.
Application
To increase the conductivity and lower impedance of the ground electrode within the native soil.
Used where native soil ground resistance and impedance are high.
To protect the copper ground electrodes from theft.
Weight
55lb (25 kg) bags